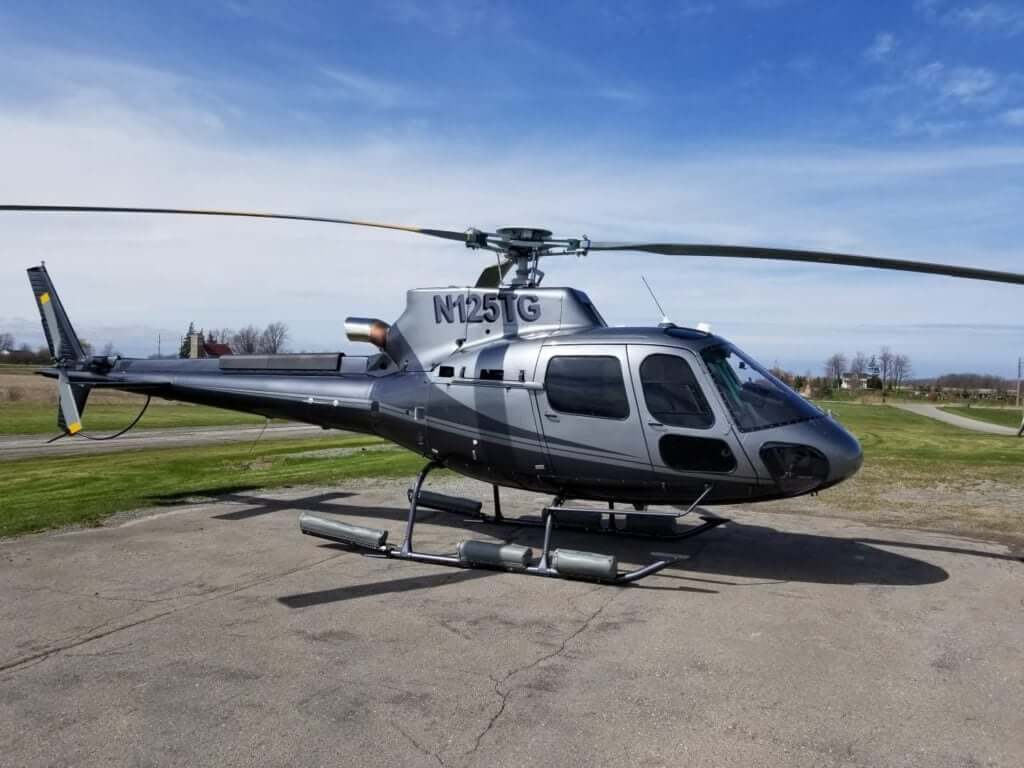 Heli-Lynx has delivered its latest completion, a heavily customized VIP Airbus H125 to a private customer, as the company establishes a new direction under new ownership.
"I couldn't be happier with the look that Rob was able to obtain with the paint job and the finish out and the quality and the comfort," said Groesbeck. "This is the kind of helicopter that, for people that know quality, when they get up to it, run their hand over the paint, look at the interior fit and finish — those are the guys who are going to go, 'This was done right.' "
~ Ted Groesbeck. M.D.
Flying out of Grande Prairie, Alberta, Gemini provides comprehensive service to Canada's oilfields. The remote nature of the oilfields and their attendant infrastructure make helicopters an indispensable tool in the industry, and the operators of Alberta are some of the most experienced in the world.
This endorsement comes from Gemini's Director of Maintenance.
"As far as we're concerned, the FX conversion is the only way to go if you plan on investing money in your AStar fleet. What the FX2 kit does is turn any AStar into a B2, but with better performance and simplified, more reliable electric systems, not to mention lower operating costs. The service from Heli-Lynx so far has been excellent, what else can we ask for??"
Christian Dallaire
Director of Maintenance
Gemini Helicopters
Based in Kathmandu, Nepal, Air Dynasty operates in the highest flying environment in the world. They run a multifaceted charter organization throughout the Himalayas, including tours to Annapurna and Everest, and emergency evacuation for the numerous mountain trekkers in the region.
The following is an excerpt from Air Dynasty's chief pilot, who came to the Heli-Lynx facilities to train on the FX prior to flying Dynasty's new conversion.
"The overall performance of the aircraft has been very satisfactory…For your information, I would like to state that recently the aircraft landed at an altitude of 12,000 ft with 5 people and 40% fuel very comfortably. Again, on another occasion, I successfully landed at an altitude of 14,200 ft with 3 people (including me) with 55% fuel and the performance was very good."
Capt. Anil Rawal
Director and Chief Pilot
Air Dynasty
PAINT SHOP TESTIMONIALS